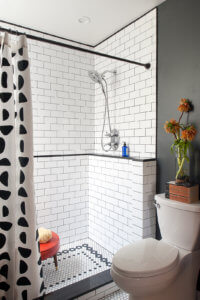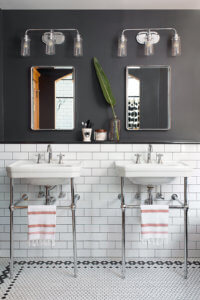 South Philadelphia Bathroom Renovation
This South Philadelphia bathroom renovation is both fresh and new and embraces an authentic vintage aesthetic. Like many Philadelphia row homes, the space is limited. The thoughtful, clean design adds function without sacrificing comfort. New windows add plenty of natural light. A clever shelf runs around the shower and along the length of the sink wall and the recessed medicine cabinets are unobtrusive yet provide plenty of space for bathroom essentials.
No matter what your style vintage, traditional, or contemporary we look forward to being a part of your next project.
Call us at 215.947.5170 to get started!